2017 was the year where nobody could ignore the Tweets and the playing tricks of president Trump and his family. The antics of his children in other countries would have been called treason to the country, but not so in present day America, it seems. Also the president got away with his behaviour against women. Like Bill Cosby, the two highly placed figures in American life seem to get away with their indecent assault cases. Though we can say the reputation of that leading entertainer, noted comedian and Emmy-winning actor has been tarnished.

Not so for the 64 year old American producer who clearly misused his power for many years. When certain young women accepted his sexual advances, he was willing to boost their career. For more than 30 years Harvey Weinstein could use his power to make or brake people, by sexual harassment up to even rape. Very well-known figures by now dared to come out with their story, but soon it came out he was not the only man who dared to go so far. In the show-bushiness (film and television), sports-world many heroes became zeroes.
An investigation by The New York Times found previously undisclosed allegations against Mr. Weinstein stretching over nearly three decades, documented through interviews with current and former employees and film industry workers, as well as legal records, emails and internal documents from the businesses he has run, Miramax and the Weinstein Company.
From the outside the Weinstein company may have looked golden
"But behind the scenes, it was a mess, and this was the biggest mess of all,"
said Mark Gill, former president of Miramax Los Angeles when the company was owned by Disney, referring to Mr. Weinstein's treatment of women.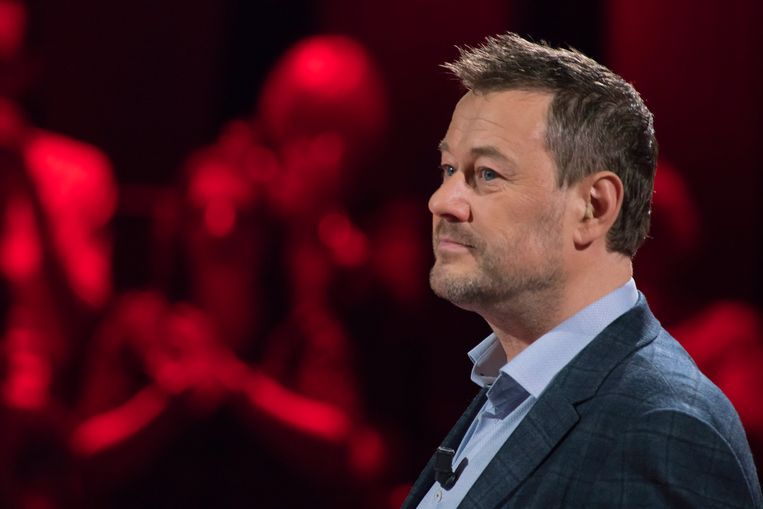 Bart De Pauw was certainly not an unnoticed person in 2017. In the aftermath of #MeToo scandals Flanders also got the hero actor and successful television maker Bart De Pauw (49) becoming a zero and persona non grata. Because of allegations of sexually transgressive behaviour, he lost his job with the VRT. Not the most positive news, but still he became the man of the year in Humo's Pop Poll. The readers of Humo have elected Bart De Pauw as man of the year. The editors explain this because many voters just voted for each category on Bart De Pauw, even in that of 'best actress'. He is also number 2 in the category 'cock of the year', just below Donald Trump.
The running shows made by De Pauw and his company where taken off the television screens and programming rescheduled.
Oversexed people could find themselves as scarlet fever catching, the flames spreading to the haystack. Several people committing adultery, after the publishing of the Flemish actress and anchorwoman Bieke Ilegems her book 'De zoektocht van een ouder meisje naar eeuwige schoonheid en groot geluk' (The quest of an older girl for eternal beauty and great happiness) got exposed.
Sex seemed to become the talk of the day, even at some moments looking as if no normal situation or healthy relation could exist in this day and age. It looked as if over the previous years after World War II several people could not understand nor respect the term "personal space" and "Private". For many people the concept of "consent" did not seem to exist. some people also seemed to have considered it their right to do certain things or to cross certain boarders because they had a high position.
Parents also came to complain about to explicit drawings on a information service website of Sensoa (www.allesoverseks.be), making the site getting 70 000 visitors a day. Though minister for youth Sven Gatz (Open Vld) did not see any problem in such exposure for youngsters.
For sure 2017 had indefensible behaviour and what is allowed and what is not allowed on many persons their lips and in several institutions and companies suddenly many persons had to take "leave of absence". By the continuous flow of allegations, many families got really messed up in 2017.
Suddenly the world got painted as if it is the most perverted place of the universe and where men often behave worse than animals or like animals, i.e. where the majority of males do not behave properly against women. Papers and television debate programmes got filled with inappropriate behaviour by men as well as by women.
In India the matter of the position of the male opposite the female human being shocked us several times. The excuses we got to hear from males who raped young women was incredible.
As cases of sexual harassment and assault continue to come to light every day, a different campaign to end such violence wanted to keep the spotlight shining. The annual campaign of 16 days activism in November, this year against the backdrop of a global outcry against the "global pandemic", by UN Women, aimed not only to end violence against women and girls, but also to leave no one behind.
Millions have rallied behind the #MeToo campaign, which aims to reveal the magnitude of sexual harassment and other forms of violence that women all over the world experience every day.
Though the original #MeToo movement was launched ten years ago by activist Tarana Burke, the more recent viral campaign has inspired many to come forward with their stories, including those who have exposed celebrities and public officials.
The 2017 theme of ending violence against women in the context of empowering and protecting women and girls that tend to be left most behind in terms of being most excluded or marginalized.
That means women who are migrants, refugees, or internally displaced and who, because of displacement, are more exposed to violence including sexual violence, exploitation, and trafficking.
Also, women living with disabilities — those women living, for example, in rural areas where they face communication barriers or various force of discrimination when accessing health or social services.  All of these people are those the farthest from our reach and we must reach the farthest first.
It seemed that not much yet has changed sine the most comprehensive survey on violence against women at EU level – based on interviews with 42 000 women in all 28 EU Member States on their experiences of physical and sexual violence, sexual harassment and stalking over the past year and since the age of 15 – was published by the EU Agency for Fundamental Rights (FRA) in 2014.
All over the world there are different perceptions of what constitutes sexual harassment, according to individuals' awareness of their rights and cultural attitudes in society and workplaces.
At that time the survey asked women about their experiences of eleven specific forms of unwanted and offensive behaviour, covering a spectrum of verbal, non-verbal, online and physical acts of unwelcome sexual attention or coercion, and could find something which seems unbelievable, that one in two women (55 %) have experienced sexual harassment at least once since the age of 15, whilst 45 % have experienced the forms of harassment identified as most threatening and serious. For men it is one in five (20 %). The acts were ranked along a continuum, from verbal harassment to physical assault.
In the workplace, 75 % of women in qualified professions or top management jobs and 61 % of women employed in the service sector have been subject to sexual harassment. One third (32 %) of all victims in the EU said the perpetrator was their boss, a colleague, or a customer.
Modern technology made it easier to harass people of the other or same sex. New technologies made one in ten women experiencing sexual harassment. Many forms of sexual harassment happen repeatedly and the majority of women have experienced more than one type of sexual harassment over their lifetime.
The FRA survey data and other recent European and national studies also illustrate that young women are particularly vulnerable to sexual harassment, including in schools, higher education and workplaces, and to cyber harassment. Whilst being better educated can protect women from sexual abuse in intimate relationships, it also exposes them to more sexual harassment, as they are more likely to be present and prominent in social and political life. The political arena was not addressed specifically in the FRA survey. However, a 2016 International Parliamentary Union (IPU) study on sexism, harassment and violence against women parliamentarians highlights the prevalence of sexual harassment, including requests for sexual favours in exchange for material and/or political advantages ('sextortion'). In public spaces and on public transport sexual harassment is also widespread.
In Belgium, a law aimed at combating sexism in public spaces, with penalties including fines of up to €1 000 and prison sentences of up to one year, was adopted in 2014. But we still have to see that enough measures are taken to fine the assailants.
In France, draft legislation on street harassment will go before parliament in early 2018.
In the Netherlands, street harassment is already an offence in Amsterdam, and will be indictable in Rotterdam from 1 January 2018, with a penalty of up to €4 100.
One of the key FRA survey findings, for all types of violence, is that the majority of women do not report their experiences, meaning that they are not receiving support or redress and that official data does not reflect the true scale of the problem. In the case of sexual harassment, 35 % of the women had not spoken to anyone about the most serious incident before the survey interview, and only 4 % had reported it to their employer or to the police. One in five victims (20 %) said that the most serious incident made her feel ashamed of what had taken place, something often cited in women's recent testimonies as a reason for staying silent. Half (52 %) of the women who had not talked to anyone about the most serious incident said that this was because they had dealt with the harassment themselves. One explanation for this is that women tend to downplay the seriousness of incidents, particularly if sexual harassment is tolerated or seen as 'normal' in a particular cultural context. Alternatively, according to a recent UK survey on workplace sexual harassment, some women feel that sexual harassment is so commonplace that challenging it is hopeless. In this survey, other reasons women gave for not reporting incidents to their employer were: fears that doing so would have a negative impact on their working relationships (28 %), or career (15 %); feeling that they would not be believed or taken seriously (24 %); embarrassment (20 %); not knowing how to report it (12 %); or not knowing that they could report it (9 %).
Regarding the outcome of reporting, the FRA survey found that the majority of women who did contact their employer, a trade union, a doctor, a counsellor, or a victim support organisation, were either very satisfied or fairly satisfied with the response they received. However, in the UK workplace survey, the minority of women who had reported sexual harassment said that there had been no positive change and 16 % reported that they were actually treated worse as a result.
In Belgium several kids where blakmailed and made afraid of having certain pictures to be exposed on the internet if they did not pay. The 'sextortion' or 'webcam blackmailing', the online coercion and extortion of children – a form of digital blackmail where sexual information or images are used to extort sexual material, sexual favours or money, has skyrocketed in the past years. It is revealed that victims as young as 7 years old are being targeted online.
Based upon information collected by the US National Centre for Missing and Exploited Children's CyberTipline, Europol's report reveals that female child victims are being blackmailed more significantly for sexually explicit material (84%) compared to their male counterparts (53%). The latter are more so targeted for financial gain (32% compared to 2% for female child victims), a relatively new trend in the field of online child sexual abuse. Another such trend is the perpetrator's demand for the targeted child to include other children, such as siblings or peers, in the images/videos. In such cases, even those children who use safe practices in the online environment or younger children who may not use the Internet yet can be targeted this way.
The personal and psychological toll on the victims of this crime is not to be underestimated: cases are known where children have harmed themselves, showed suicidal behaviour or committed suicide after falling victim to this crime. In Belgium in 2017, several youngsters took their own life. Still a big problem is that many acts of online coercion and extortion of children go unreported as a result of the embarrassment regarding the material provided to the perpetrator or lack of awareness by victims that they have been subject to a criminal offence.
The European law enforcement community has joined forces to launch a campaign, #Say NO", supported by Europol, to give advice to those who have been, or are likely to be targeted, and to strengthen reporting and support mechanisms.
It is exaggerated and ridiculous for those accused of sexual assault, that make their living in front of the camera, to cut them away from the pelicule or the moving pictures. It is also wrong to think that less people will go back and watch their films, leaving the legacy of great pieces of art to become forever tarnished for the mistakes of one individual. In a few years time everybody shall be forgotten what a bastard a certain actor or producer could have been in real life.
In 2017 it was proven once more that sexual harassment in the workplace is not just a women's problem. We also got to see that it is no secret any-more that gender impacts both job opportunities and wages. Concerning the wages there is still too much discrepancy between what a female earns for the same work a man does. 2017 made it clear that the whole culture and context of sexism and male patriarchy has to change vigorously.
Other families got a new start in several countries by the acceptance of people of the same sex marrying with each other. At the end of the year same-sex marriage was legally recognized (nationwide or in some parts) in the following countries: Argentina, Australia, Belgium, Brazil, Canada, Colombia, Denmark, Finland, France, Germany, Iceland, Ireland, Luxembourg, Malta, Mexico, the Netherlands, New Zealand, Norway, Portugal, South Africa, Spain, Sweden, the United Kingdom, the United States and Uruguay.
+
Preceding
++
Additional reading
+++
Further reading
What I have in common with the big bad villain of the week, Bart De Pauw. It's only mildly alarming.
One of the most popular Belgian television makers gets accused of inappropriate conduct. Flemish televison severes ties with him, but unlike other accused celebrities he's getting a lot of support online.
What about the dead perverts society? We would have to boycot a lot of artistic output if we apply today's logic in cases just as Weinstein, Spacey, De Pauw, retroactively. Boon, we may need to burn your books…