In 2016, my family was able to see for themselves how it was okay to walk around the beach bare-chested (also for women), but how covering thighs and upper body was considered reprehensible.
While several literal fires are taking place in France, a figurative fire is being lit in various parts of the country as to whether or not the body should be covered.
For a while, the debate around burkini's disappeared due to the Gillet Jaunes (Yellow Gillets), war in Ukraine and inflation, but now that the hot days are back and many people are cooling off in the water, the debate is back in full swing.
The Mayor of Grenoble is quite right in saying that if one cannot stand women covering their legs, then there is a problem, not with that woman, but with the person who does not tolerate such covering.
The French people still do not seem to see that "freedom" entails also freedom of religion and freedom of wearing or not wearing (certain) clothes.
In France the court has had to rule in the context of a secularism referral, a novelty of the so-called law "to fight against separatism", introduced in August 2021.
The municipal council of the south-eastern city of Grenoble, capital of Isère département, Auvergne-Rhône-Alpes région, southeastern France (Dauphiné), southeast of Lyon, recently allowed religious bathing suits in swimming pools at the intercession of Green Mayor Eric Piolle, to the displeasure of conservative and far-right politicians who want a nationwide ban on the 'Islamic' body-covering swimming costume in public swimming pools. The city also voted to allow women to swim topless as part of a broader relaxation of swimwear rules. This reports the French news website France24.
After its ruling, Interior Minister Gerald Darmanin said Grenoble's act had been "definitively overruled".
"A victory for secularism and above all for the Republic,"
Darmanin said on Twitter.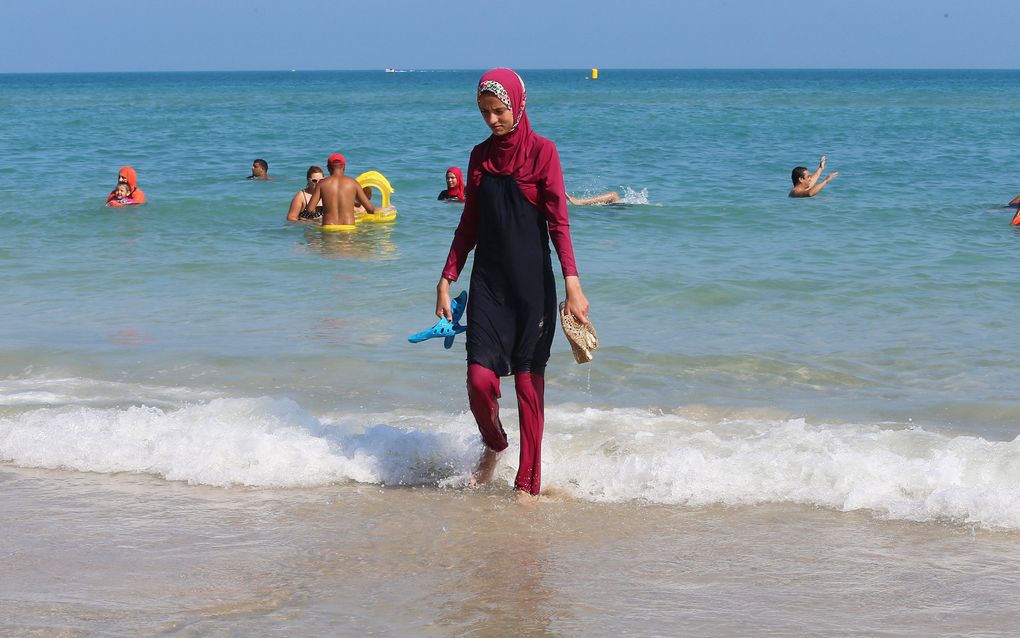 +
Preceding
On French beach French police forces woman to undress in public
At the closing hours of 2016 #2 Low but also highlights
2016 in review Politics #1 Year of dissonance
++
Additional reading
+++
Related