A vaccine giving hope
90-year-old grandmother first to be vaccinated against CoViD-19
Margaret Keenan, a 90-year-old grandmother from Coventry has the honour to be the first to receive the Pfizer/BioNTech's Covid-19 vaccine from Puurs (Belgium), which proved to be 95 per cent effective in trials, in the NHS vaccination scheme.
May Parsons, a nurse at Ms Keenan's local hospital in Coventry, administered the dose. Ms Keenan, who turns 91 next week, is a former jewellery shop assistant who only retired four years ago. She has a daughter, a son and four grandchildren.
This would be the beginning of mass vaccination which would enable us to return to normal life again, when enough people would not be afraid for receiving the injections which shall bring an end to the present Corona pandemic.
The government promised to have the 50 million people injected before the end of April, but I do not think this would be possible.
To bite the teeth a little longer
For Belgium there is no duty, for the 11 million inhabitants, to have the injection but according to lawyer Christophe Lemmens (UA), the government can easily impose on the population to vaccinate against corona
"A polio vaccine is also mandatory, isn't it?"
The second wave in all European countries proved we are not capable to control the spreading of the disease, because there are still too many people who do not want to keep to the restrictions of keeping social distance and wearing a mouth mask.
People are asking for a relaxation for the holidays, but this is not at all appropriate with the current figures. There was a slight improvement in the health situation in November, and even still at COVID-19 alert level four, there was a reopening of shops subject to strict conditions. Looking at the amount of people in the shopping streets this weekend it looked more like lots of people are still not aware of the seriousness of this pandemic and the danger of spreading the disease. Access to shopping centres, shopping streets and car parks must be organised by the competent municipal authorities, in accordance with the instructions of the Minister of the Interior. This must be done in such a way that social distancing rules can be respected, in particular maintaining a distance of at least 1.5 meters between each person, but on the pictures form the television stations we clearly can see that this is not respected and that stewards and police are not doing enough to call people to their necessary social duty. More penalties should be given when people do not wear a mask and all those who have lockdown parties should be seriously penalised.
All those not keeping to the measure endanger the self employed  and bring our economy also in danger. The Neutraal Syndicaat voor Zelfstandigen (Neutral Syndicate for the Self-Employed – NSZ) warns against an unprecedented wave of bankruptcy among the contact professions if they cannot open the doors this year. A poll of the self-employed organisation shows that a third fears bankruptcy.
About half (49 percent) say they will be in serious trouble if they cannot open the doors again quickly.
Consultations are planned today between Prime Minister Alexander De Croo (Open Vld) and a delegation of representatives of contact professions.
The decrease in the Belgian corona figures has almost stopped, according to data from health institute Sciensano again today. The vaccine is on the way, and residents and staff of the residential care centres will be the first in our country to receive the injection. However, it will take until after the summer before everyone is vaccinated.
There will be a new Consultation Committee on 18 December, but relaxation will not be on the agenda there. The decline in the Belgian corona figures has almost stopped, as shown again today from the data from health institute Sciensano. In La Dernière heure, Walloon minister-President Elio Di Rupo (PS) is already ahead of that Consultation Committee.
"We will discuss the vaccines, the mandatory quarantine and procedures to control them more efficiently. But also the epidemic figures that are not good. It is difficult to communicate about it. Because if you go from 2,172 cases on Sunday to 2,163 on Monday, people say to themselves: 'There is a decrease'. However, we are in a stagnation. "
People should be more aware of the danger of another breakout, a third wave, when they would ignore all the present requests for safety measures. Unfortunately, although a lot of people were disciplined at the first lockdown, they often express their tirededness. Many also say they feel very restricted or say at the moment there is a deprivation of liberty. They should then consider how their former relatives were actually forced to suffer deprivation of liberty during the two world wars. That was a deprivation of liberty and a shortcoming of many resources (in particular food, but also contacts with each other).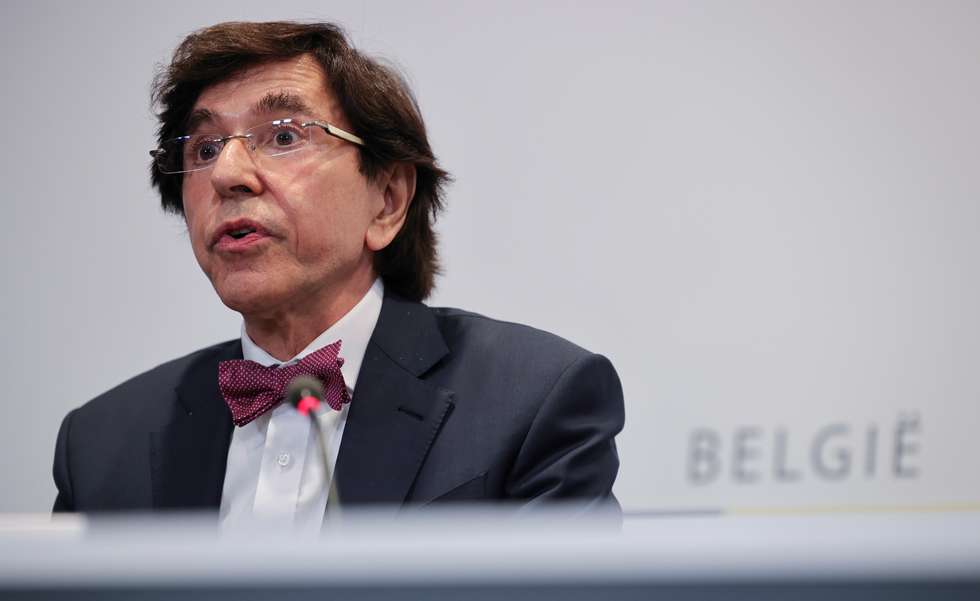 Di Rupo said yesterday:
"Given the current situation, I think that the Christmas bubble cannot be touched. It would give the impression that we can party, which we certainly cannot do. "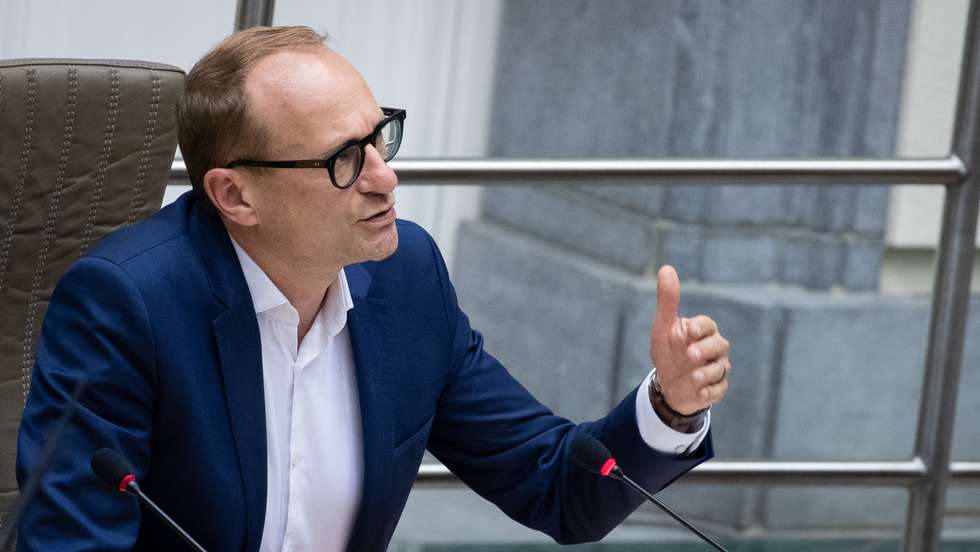 Flemish Minister of Education Ben Weyts (N-VA) opting for stability, but with a clear perspective, reported that the current corona measures at Flemish universities and colleges will remain in force until the end of February.
"Rather than short-term minor easing, that may have to be withdrawn soon, we choose to continue the efforts longer, so that we can relax more drastically afterwards,"
says Weyts.
Distance learning has been the norm in Flemish higher education for some time now and that will remain the case for a while.
Since November 30, some essential things can be physically organised if it is really necessary or for the most vulnerable students.

For example, essential practicals, quiet study places and campus moments can be organized for students who really need them.
However, a maximum of 10 percent of the campus capacity may be used for this. In addition, universities and colleges can still be stricter.

"A lot of students and teachers were hoping for faster relaxation, but we don't want a yo-yo,"
Weyts says
"If we relax too quickly, we will probably have to reduce those relaxations quickly. It is better to bite the teeth a little longer, so that we can then relax sustainably.
The situation is still precarious at the moment. "